RENOVATION PACKAGE
DELUXE
100m2
Luxurious renovation of 100m²
EPIKYKLOS technical construction offers you a luxurious renovation that transforms all the spaces of your home. In all our work we use high quality materials from distinguished firms. Our long experience in the field allows us to offer a project guarantee with duration over time and adherence to the agreed cost of the project.

Architecture study
• Imprinting the existing space
• Recording the wishes and needs of the customer
• Design of an architectural proposal on the basis of which
the final financial offer is also drawn up
• Photorealistic kitchen and bathroom illustrations


Licensing
• Issue the appropriate type of building permit
• Acquisition of a building registration number (MNE) in the relevant IKA


Demolitions
• General demolition of piping / wiring
• General demolition of old bathroom / tiles / sanitary / plumbing
• General demolition of old kitchen / cupboard / kitchen back tiles
• General demolition of old wardrobes / interior doors / main entrance door / external frames
• Demolition of old saws
• Removal of used materials / debris
• Daily cleaning of working space / communal apartment buildings

Plumbing
• New hydraulic installation with TALOS coated copper tubing
• New sewer system
• New general heavy duty switches / grills / siphons
• Placing hygiene / batteries / accessories

Electrical
• New Hager electric panel
• New modern electrical installation throughout the home
• Extension of electrical installation for the most demanding use
• Full structured tv / sat / tel / lan / ac installation
• New LEGRAND Valena saws
• Installation of electrical appliances
• Place bell contact at the front door of the apartment
with a ringing bell

Coatings - Moderate
• Fighting moisture and cracks with a cementitious insulator
• Internal coatings in all masonry with classic three-layer plaster mixture
or with MARMOLINE ready plasters and KNAUF plaster
• Mounting metal angles on the edges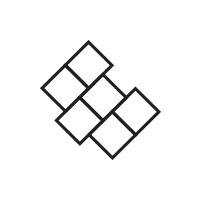 Floors
• Floor coatings with granite tiles from certified Italian or Spanish factories
• Floor coatings with laminate 7 or 8mm TARKETT
• Selection of all the above materials by the owner
through new collections of top companies and affiliated stores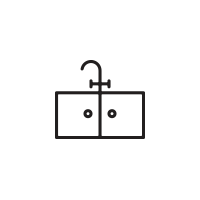 Kitchen
• Branded kitchen furniture up to 8 current meters
• Select design and materials by the owner with the help of experienced designers
• Wide variety of bakelite / acrylic doors
• Shock absorbers and adjustable HETTICH in the doors
• HETTICH Hinged Hinges in the Doors
• HETTICH shutter brakes on the doors
• Metal HETTICH drawers with shutter brakes
• Large variety of ecological benches 4-6cm
• Tiles for the back of the kitchen counter certified European factories
• FRANKE stainless steel sinks
• Battery sink from the largest European factories
• Open sink cabinet bottom
• Trash

Bathroom
• Design and complete bathroom rebuilding
• Wall and floor tiling of certified Italian and Spanish tiles
• Bathroom furniture with wash basin or built-in bench with flood sink
• Mirror with illuminating point
• Hanging basin ROCA or IDEAL STANDARD
• Built-in GROHE flushing cistern
• Built-in shower or CARRON cast iron porcelain or bathtub
• Shower cabin with safety glass
• 6-10-point jet hydro massage column
• European GROHE washbasin sinks and baths
• Complete set of bathroom accessories
• Pre-selection of all the above materials by the customer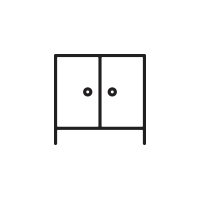 Closet
• Contemporary wardrobe design according to the customer's needs
• 3 built-in wardrobes from floor to ceiling 6m² each
• Sliding Wardrobe Sheets
• 4 metal drawers of new type
• BLUM drawer mechanisms
• Colour Melamine Boxes 16mm thick
• Exterior wardrobe drawers of melamine holder of choice
through a wide variety of colours and textures


Indoor Doors
• 4 pre-pressed doors of Greek manufacture
• White laminate frame with laminate lining Polyurethane adhesives
• Laminate liner selection owner in 6-10 colours
• Oval or square casing New projects Marine plywood
• Folding ledges
• Certified 200,000 use handles
• Inox design options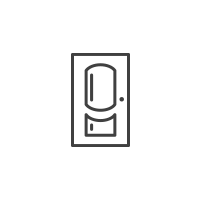 Armoured Entrance
• Certified entrance door DIERRE
• Electro-galvanized double-shield sheet with 4 vertical ribs
• 4-speed money box lock with 5 steel pistons
• New type unique keypad lock with 12-14 service key
• Double soundproof door and door frames
• Select owner from 15 colours
• Wide-angle 180 degree oblique sight glass
• Double EXPERIENCE?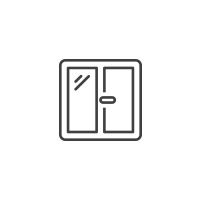 External window frames - Aluminium windows
• Changing all exterior frames with certified aluminium windows EUROPA
• Electrostatic paint for real selection of the customer
• Double soundproof windows with a total thickness of 20mm
• Opening sheets
• Window opened with revocation and EUROPA
• Placing a mesh on all openings


Heating
• Calorimetric residence study
• Panel type heating panels with electrostatic paint
• Heavy duty switches
• Place the towel rack in the bathroom


Colours
• Total coating with ecological primer
• Triple coating with ecological paints CHROTEX / KRAFT / BIVECHROM
• Spraying of masonry with 2-layer fine coat
• Suggestions for colouring by decorators
• Free choice of colours by the owner


Addition of materials - work
Intelligent home renovation packages of the COMPOSITE TECHNICAL CONSTRUCTION COMPANY are complete and flexible as they allow the removal or addition of work and materials directly and quickly at preferential prices, transforming the needs and preferences of the owner into a creative process.