EPIKYKLOS HQ
The space where we work to build yours
EPIKYKLOS' headquarters are right in the heart of Athens, inside a 1950's bourgeois apartment building on the corner of Akadimias Avenue and Kanari Street.
We love the city's old buildings that emphasize our history and identity, but at the same time we honor the force and value of innovation. Our workspace could be nothing less than a manifestation of our work and of everything we represent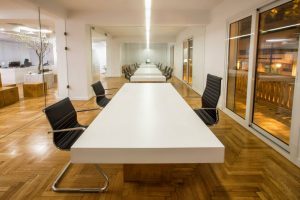 EPIKYKLOS' headquarters are the vital core in which all external activities are managed and initiated daily. This is also reflected in the structure of the offices, as public and private spaces merge to highlight relationships of coexistence and correlation between our people and visitors.
EPIKYKLOS
When people meet,
something special happens
At EPIKYKLOS, we believe in face-to-face communication, because when people meet something special happens. So we have created the ideal conditions for our team to communicate and exchange ideas, to strengthen companionship and a common vision, and in that way to promote innovation and creative thinking.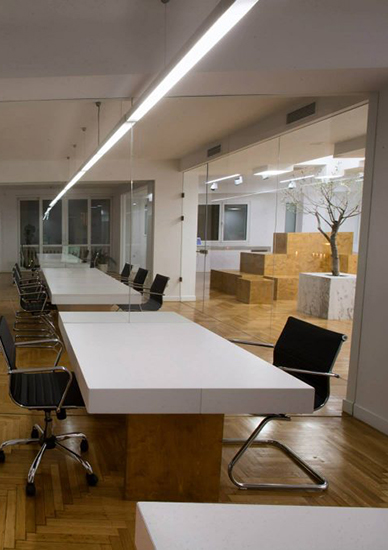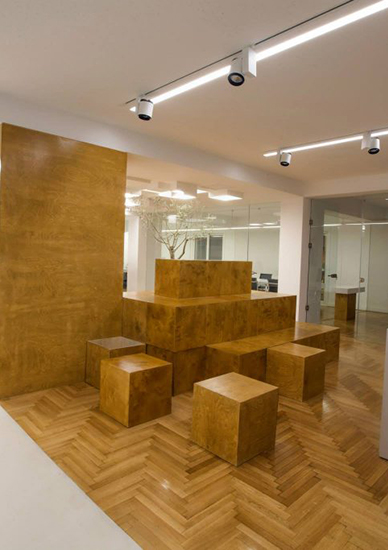 Diversifying tactics that mix, aiming to break boundaries
The space has natural flow in its function and use, and is divided into three main cores: the meeting offices, the engineer offices and the administration office. The rest of the spaces have more or less-defined functions that change according to the circumstances. It is a continuous space that creates subspaces through changes on the floor and ceiling, or by using free-standing objects. These tactics intertwine from one space to the other, breaking the boundaries and generating ambiguous and flowing transitions. This deliberate blending of one space into the other serves the company's operational structure, and reflects the experience of constant flow and flexibility as experienced by our employees and visitors.