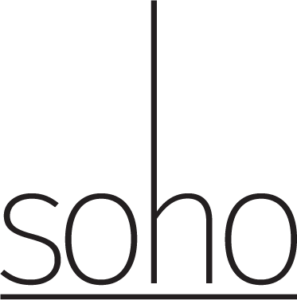 Soul Of Human Objects
We give shape to everything you can imagine!
SOHO means inspiration, creativity, passion.
SOHO means 'Soul of Human Objects'
Contemporary design and architecture trends are constantly evolving and become liberated from stereotypes and limits in their conception. Simultaneously, the need for custom constructions in interior spaces is growing steadily.
With its eye on the needs of today, EPIKYKLOS construction company has established SOHO, a unique custom-design workshop. Through SOHO, each space's specificities and particular design requirements are approached in a unique way, both by designers-architects and the owners.
At SOHO, talented designers and skilled craftsmen collaborate in thoroughly creative object construction, featuring an immense variety of materials to choose from. Natural materials such as wood, metal and stone, as well as environmentally-friendly artificial ones — combined with state-of-the-art methods of construction — become tools for sur mesure creations that enhance an interior's particular aesthetics and emphasize their user's identity.
With SOHO, EPIKYKLOS aims to optimize your space's capacity and to enhance it. Kitchens, cabinetry and special constructions serve the functional needs of each space, as well as their aesthetic completion. With special constructions and unique objects, we breathe life into the space that surrounds you and we improve your everyday life.