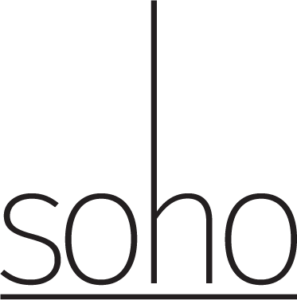 Soul Of Human Objects
We shape what you imagine!
SOHO means inspiration, creation, passion! SOHO means 'Soul of Human Objects'
Modern trends in design and architecture are constantly evolving and released from formulations and design stereotypes. At the same time, the need for special construction in the spaces is constantly increasing.
The technical construction company EPIKYKLOS, with a look focused on the needs of the era, proceeded to the creation of a unique laboratory of special constructions. Through the SOHO workshop, the particularities of the spaces and the special requirements in design, both by the architects and the private architects, are approached in a unique way.
At the SOHO lab, talented designers and excellent craftsmen collaborate in a totally creative process of building objects by choosing from a vast array of materials. Natural materials such as wood, metal and stone, as well as synthetic materials, environmentally-friendly, combined with state-of-the-art manufacturing methods, become the tools for 'sur mesure' creations that emphasize the particular aesthetics of each space and highlight the identity of their user.
The goal of the Epikyklos Company through SOHO is to make the most of your own space and bring it to life. Kitchen, wardrobe and special constructions serve the functional needs of these spaces and their aesthetic integration. Through special constructions and unique objects, we give life to the space that surrounds you and improve your everyday life.