RENOVATION PACKAGE
Urban Lux
Urban Feel
Smart details, comfortable spaces and warm colors compose a space that is specially designed to offer your guests the ultimate urban experience.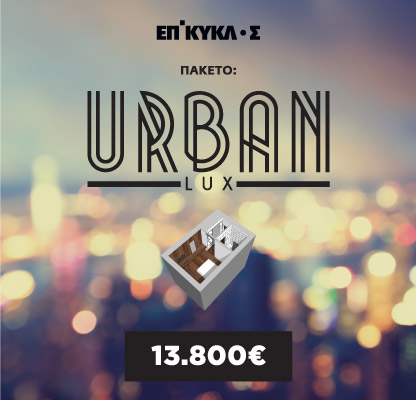 Demolitions
● Demolition of bathroom, floors, carpentry works, entrance door, interior doors and other equipment
● Disposal of used materials, debris
● Daily cleaning of working areas and communal areas

Plumbing
● New bathroom sewage installation with Valsir siphons
● Installation of waterway positions according to the new architectural design
● Installation of sanitary ware and accessories

Electrical
● HAGER switchboard
● Vimar switches and plugs
● Seven (7) lighting supplies per room
● Supply for a magnetic mirror with light
● Two (2) light dimmers
● Telephone and internet outlets
● TV outlets
● Thermostat
● Ten (10) Schuko outlets per room
● Tubing infrastructure for upgrading building automations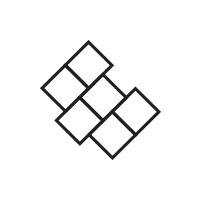 Floors
● TARKETT vinyl flooring up to17m² in a wide variety of wood hues with matching baseboard
● Use of adhesion promoters


Bathroom
● Bathroom design and complete rebuild
● Wall and floor covering with tiles up to 20m²
● Bathroom furniture with marble countertop and double cabinet
● Countertop washbasin from certified European factories
● GROHE wall-mounted toilet and flushing system
● Wall-mounted tap made in Italy
● 4-10-point shower massage jets, made in Italy
● 8mm securit-glass fixed shower separator
● Floor and shower siphon
● Mechanical ventilation system
● Long bathroom mirror


Ceilings
● KNAUF suspended ceiling with invisible system up to 17m²
● Configurations for curtain installation and perimetrical cove for hidden lighting installation
● Usage of KNAUF water-resistant drywall in the bathroom area with a perimetrical cove for hidden lighting installation

Paints
● Total coating with ecological primer
● Double-layer coating with fine-grain wall putty on all surfaces
● Triple-layering with Vivechrom or Vitex ecological paints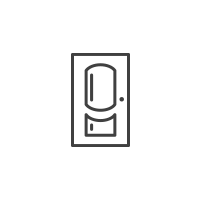 Entrance door
● INTRADOOR certified fireproof 30' entrance door (1.00×2.20×0.13), pressed with laminate coating in 15 different colors, retractable mechanism, windbreaker and rubber lining
● Sound insulation certification
● Square massif wood frame (470kg /m³), cross-section 130X45mm
● eSIGNO electronic lock, RFID radio frequency technology


Indoor Doors
● Glass windows with anodised glossy aluminium frame with right angles. Internal latch with indication. Glazing security 10mm satin with sandblasting membrane.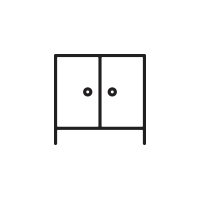 Wardrobes
● Built-in entrance wardrobe with dimensions up to W2.00×H2.60m
● One (1) sliding wardrobe door with mirror
● Two (2) metal drawers
● BLUM drawer mechanisms
Equipment-Lighting 5,000€

Bed
● Simmons anatomic, hypoallergenic, antimicrobial, fire-resistant mattresses, made in the USA
● Oak veneer headboard
● Oak veneer bed
● Oak veneer-lined 0.50×0.50m bedside tables

Woodworks
● 3.40×0.60m room furniture with minibar and oak veneer lining
● Room mirror


Illumination
● LED strip up to 5m for hidden room lighting
● Waterproof LED strip for bathroom lighting
● Entrance spotlight
● Room spotlights (4pcs) with energy-saving bulbs
● Security spotlight
● Bathroom mirror lighting


Furniture
● Designer chairs (2pcs) in a wide range of designs
● Auxiliary table in a wide selection of materials and designs

Lamps
● Hanging bedside table lamps with energy-saving bulbs

Additional equipment
● Bathroom accessories
● Magnifying bathroom mirror with light
● CISA eSigno safe, with SD card system and built-in LED lighting
● 40lt mini-bar with silent cooling system